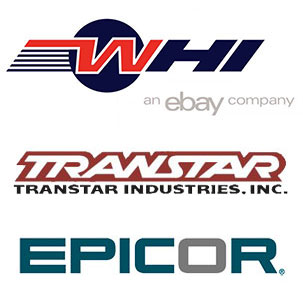 "I couldn't run my business without it!"
- Sal, Fremont Auto
Automotive Shop Software Saves You Time & Money
Our easy to use, cloud-based Automotive Shop Management Software featuring built in parts integration, exclusive labor guide, marketing integration, and simple reporting saves you time and money.
Automates Most Common Tasks, Like...
THE INTEGRATIONS YOU NEED
As long-time shop owners with over 15 years of shop software experience we developed Auto Shop Software to be easy to use, giving you the power you need to be more efficient and profitable than ever.
Collect the information you need and email your customer the results, including photos.


Multiple Parts Ordering Integrations
Save time and money by shopping all your parts suppliers online, including Transtar, WHI, and Worldpac.

Keep your current customers coming back and find new ones with easy-to-connect marketing integrations.

Assign jobs and uncover who is working on which jobs and how much time they are taking.

Easy RO and Estimate Creation
Simple and quick workflow with estimate and RO emailing to customers.

Customer and Vehicle Management
Pull-up vehicle and customer history data quickly.
Get to know Automotive Shop Software with your No Cost 30 day trial
What our people are saying...
Simple to use. If you need help you can talk to a live person. Very nice people to talk to and were there every step of the way.

All kinds of functionality with the software and fantastic customer support!

These guys have always provided great service and support. They are always thinking futuristic which I love!!! The integrations are amazing and make workflow very productive! I would and have recommended this shop software to all my shop owner buddies!! Keep up the good work guys!!

ARE YOU READY TO INCREASE YOUR SALES?
Get to know Automotive Shop Software with your No Cost 30 day trial